The Chapter
Meet Our Team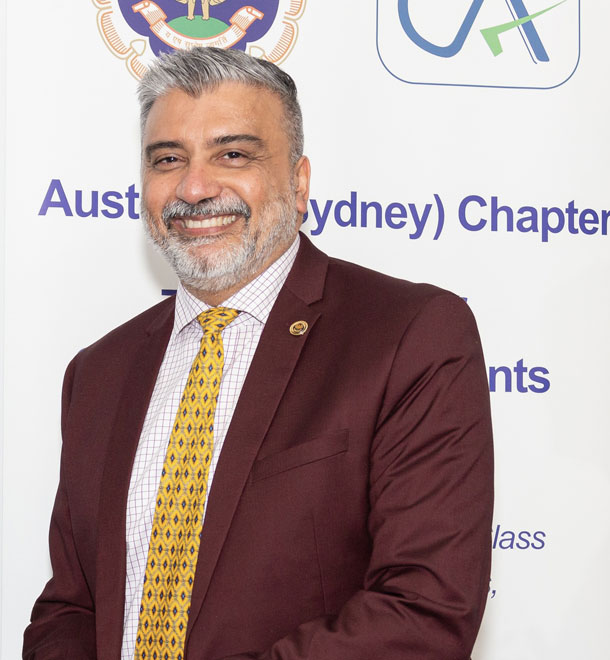 Vice Chairman – Governance and Mentorship
Nimish Matani
Nimish is a good standing Chartered Accountant member of ICAI, CAANZ and CPA Australia with 25+ years of rich experience in finance, audit, human resources, risk and treasury.

Nimish is passionate about financial sustainability and risk management and a keen contributor to AICAI Sydney Chapter's long-term goals and professional development strategy by collaborating with the CA community.
Nimish's motto is to best serve the needs of local members and globally represent the Sydney Chapter with pride.